Communication & Professionalism Priorities for Surgeons
Communication & Professionalism Priorities for Surgeons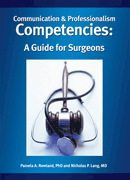 On the topic of communication & professionalism competencies for surgeons, expert Pamela A. Rowland, PhD stresses three key observations:
Behavior is critical to success.
Behavior is not isolated to how you behave in the hospital.
Surgery is a team effort. We have to be a team player before being a team leader.
In Communication & Professionalism Competencies: A Guide for Surgeons, Rowland and colleagues write about these 3 steps to success, along with a host of other important factors that contribute to building and maintaining a professional image in the healthcare environment. "We have to improve our behavior and our techniques to properly treat each patient," says Rowland. "Adults go through different processing stages in learning new behaviors."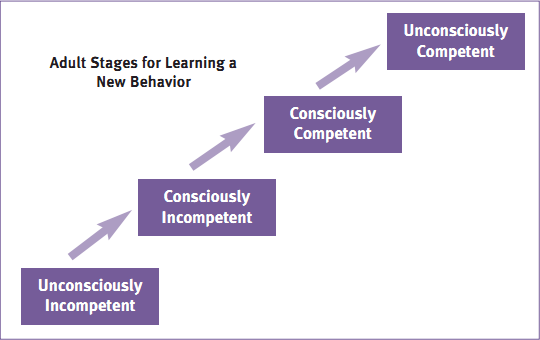 Chapters such as Developing Communication Competency in Surgeons: A Recipe for Success; Physician Professionalism: More Than Book Smart; and Conflict: The Skilled Response, take the reader through examples of poor behavior and communication styles that plague more than a few medical professionals today, and provide valuable reflections and guidance on improving skills to enhance professionalism. Rowland and colleagues touch on both verbal and non-verbal cues, as well as written communication, etiquette, demonstrating manners in professional interactions, methods to resolving conflict, and much more. L.D. Britt, MD, MPH in his forward writes, "This comprehensive textbook is unparalleled in its ability to specifically address both the art and science of communication."
Pamela A. Rowland, PhD is an educator at The University of North Carolina at Chapel Hill School of Medicine. She specializes in the analysis of faculty, residents and medical student performance by observing different behaviors, techniques and competencies.