Profile
Ciné-Med is a unique medical education company offering a robust blend of products and services to meet the educational needs of healthcare providers for over 30 years. Founded in 1980 with a specific focus in video-based education for surgeons and operating room nurses, the organization has since evolved to offer accredited continuing education to physicians, nurses, and pharmacists; event management; publishing services; and marketing and distribution of video-based and text-based products.
Through our working partnership with three major health care associations and our extensive work in continuing medical education, Ciné-Med has developed a proficient knowledge and understanding of the medical field, and in particular with using that knowledge to consult with clients on educational program training content.
Within these partnerships, Ciné-Med has evolved to satisfy the role of the facilitator that enables vibrant interactions among health care teams. By acting as a "bridge" of business, technical, and logistic resources, Ciné-Med is able to deliver cohesive and current continuing medical education that adheres to the highest levels of academic and professional integrity. Ciné-Med's unique combination of strengths allows it to serve this role and addresses the difficulties in delivering high quality medical education in today's environment.
Ciné-Med's major organizational strengths include:
A unique understanding of the demands of the clinical, technical, and business climates of modern health care delivery.
Partnering with health care teams to identify practice gaps and develop professional core competencies for the targeted learners.
State-of-the-art multimedia production capabilities to produce educational content that is intuitive, focused, relevant, and timely.
Maintain information technology capabilities to build and manage leading-edge distance education programs such as web sites, databases, and learning management systems.
Accredited to deliver CME and other continuing education solutions, thereby ensuring that our delivered programs conform to industry standards as established by appropriate organizations.
A team of highly talented professionals, dedicated to supporting the mission of improving health care education.
Video Production
Medical Device Training and Marketing
We have extensive experience helping manufacturers of medical devices inform their customers and leads on the safe and effective use of their products using video, web-based multimedia and tablet-friendly content. From surgical instruments to diagnostic and monitoring equipment, energy devices and everything in between, we can help you educate and inform your audience. Need a method to test and track user participation and compliance in your training method? We have got you covered with web-based data-driven interactive activities.
Our surgical video specialists travel to hospitals and teaching centers around the United States, documenting the latest surgical procedures. We produce videos for a variety of clients and purposes. Some videos may be purely educational, such as those we produce for the American College of Surgeons, and others may demonstrate the application of a particular product, like the ones we produce for medical device and pharmaceutical customers.
Ciné-Med is a full service video production resource. When we are contracted to produce a video project, our production team will handle all of the administrative work, from scheduling the video shoot with the surgeon and hospital, to closely managing the post-production process. You can be confident that our surgical expertise will result in the creation of a polished, professional video, ready for presentation, web or DVD distribution.
Open Surgery
Shooting open surgery is a cornerstone of Cine-Med's capabilities. We were founded almost 30 years ago as a surgical film production company. Our team of videographers use customized solutions with high definition video cameras to capture stunning images of open surgery. But don't take our word for it, let the images speak for themselves:
Minimally Invasive Surgery
Many of the latest innovations in surgery are thanks to minimally invasive techniques. However our goal remains the same - capture high quality imagery to best represent the procedure being demonstrated. We record the laparoscopic video to high quality digital video, and capture the outside views of port placement, specimen extraction and any actions that require simultaneous views.
Our video capabilities include more than surgery. Nursing education, surgical skills development, surgical device marketing, product use and application in-service videos, patient education, focus groups and interviews, live meeting documentation, and didactic medical teaching are just some of the applications we offer.
Multimedia & Web Development
Medical Practice and Meeting Registration Websites
Whether you need a meeting registration website, web-based CME activity, a professional website for your clinical practice, or a full-blown multimedia course, our team of designers and programmers will work closely with you to design and implement a product that meets your needs.
We take a consultative approach to develop and implement an innovative plan to reach your target audience, including scripting content, e-commerce and email marketing.
We also create numerous proprietary programs, both on CD and online, for the medical device industry, pharmaceutical companies and the National Institute of Health.
Interactive Multimedia Development
We are experts at converting your sales or customer training materials into interactive multimedia tools, deployed via the Internet. These tools can be used to solicit feedback from your trainees or compare results across levels of experience.
Surgical knowledge acquisition is conducive to a step-by-step learning approach. We have combined our expertise in surgery training with instructional design concepts to create compelling multimedia surgical education programs.
Ciné-Med worked with SAGES to create the FLS: Fundamentals of Laparoscopic Surgery Program. The web-based multimedia component provides didactic learning for residents preparing to take the FLS exam and manual skills test.
Medical Publishing
Ciné-Med has over 20 titles in print, with more than a dozen in production at any time. Our signature series of surgical atlases, edited by Daniel B. Jones, MD, have elevated us as a competitor in the medical publishing industry. Another flagship publication, Advanced Trauma Operative Management (ATOM), produced in collaboration with the American College of Surgeons, has earned accolades from the 1,500+ surgeons who have taken the internationally recognized ATOM course.
The majority of our books are enhanced with stunning color illustrations by our own certified medical illustrator, James "Brooks" Hart, CMI.
Do you have an idea for a medical textbook, atlas or monograph? Are you the copyright holder of a book previously published? We would be happy to consult with you on your concept or republishing needs.
Likewise, we can help you publish a monograph, article, pocket guide or other specialty document for audiences of any size, in a timely, cost-effective and high quality manner.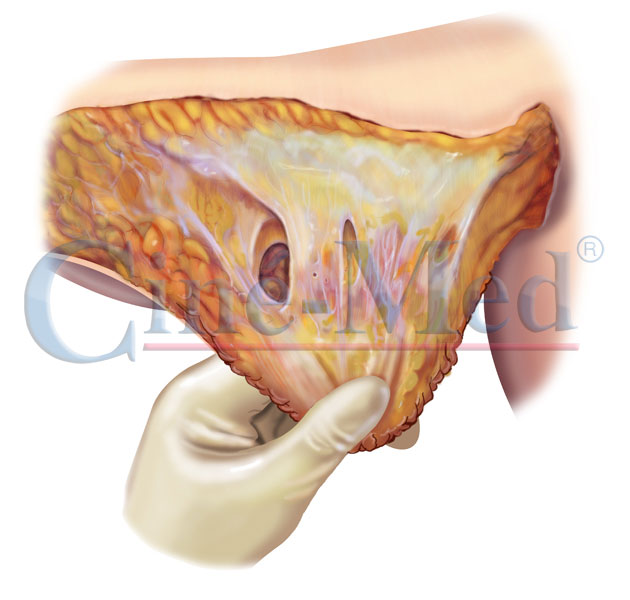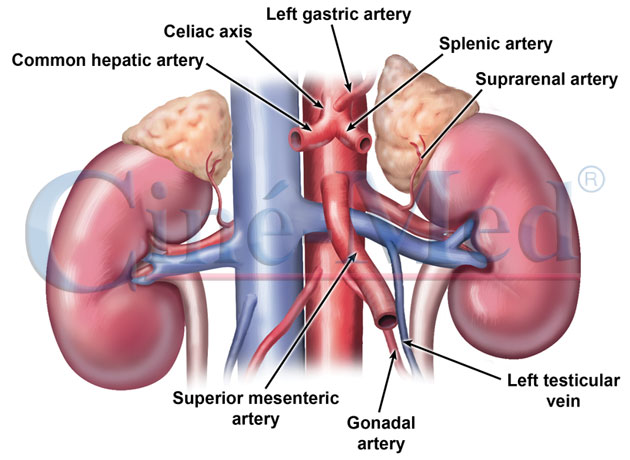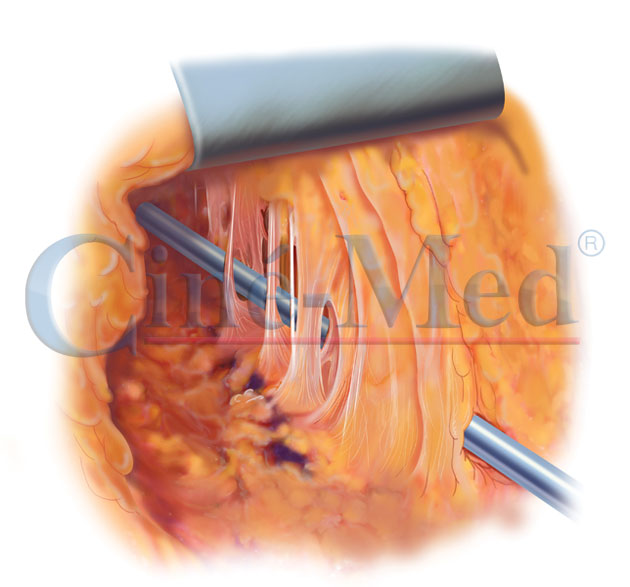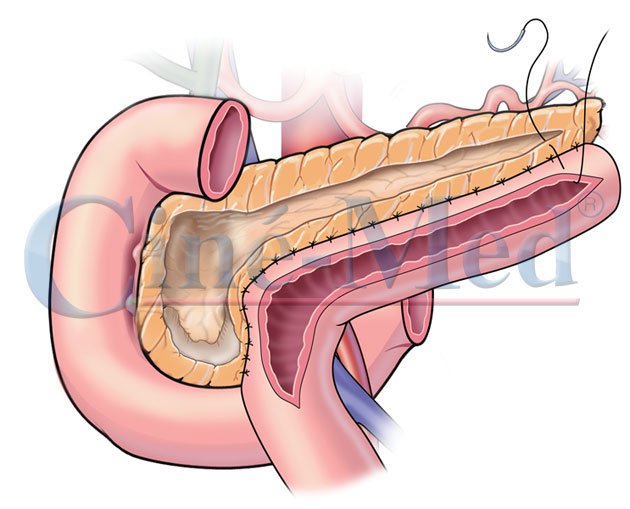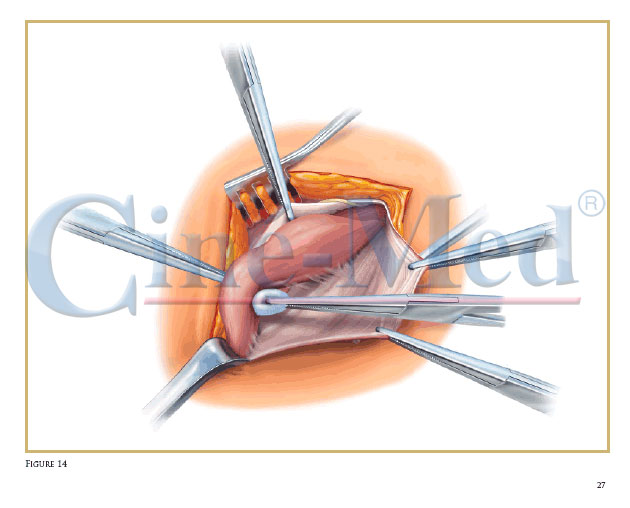 Medical Communications and Marketing
Ciné-Med has extensive experience in the medical device space, both with procedure adoption, device training and marketing. Need a video or a sell sheet on features and benefits? How about an app for tablets used by your sales force? Perhaps a series of medical illustrations or an interactive training module are what your marketing plan calls for. We can also coordinate a series of webcasts or live events to get the message out.
Conference Services
Ciné-Med's course coordinators have the expertise, the connections and the time to ensure that your program is a positive experience for you and exceeds your attendee's expectations. Our professional services range from handling every detail to assisting with those items that you don't have time to chase.
Some of the expertise that Ciné-Med can provide includes:
Determine your group's requirements
Set overall and line item budgets
Choose a destination and venue that best fits your event
Conduct physical site review for final selection and recommendations
Negotiate the best room rates and airfares
Assist with travel arrangements
Help determine the agenda
Secure appropriate speakers
Contract with support groups (AV, Transportation etc.)
Organize post course social events
Coordinate marketing including brochure development
Provide onsite management
Create a custom website
Design signage and printed materials
Set up online registration service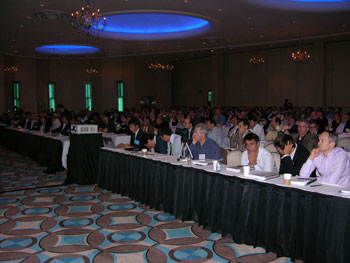 Medical Education
With more than 25 years of experience in the design of continuing education programming, Ciné-Med brings state-of-the-art technology together with expert faculty resources, to provide planning, development, and on-site management for workshops, multimedia instruction, hands-on training and interactive media programs.
Ciné-Med is accredited by the following organizations to provide continuing education:
PHYSICIAN Continuing Medical Education
Ciné-Med is accredited by the Accreditation Council for Continuing Medical Education (ACCME) to provide continuing medical education for physicians.
NURSING Continuing Education
Ciné-Med is accredited as a provider of continuing nursing education by the American Nurses Credentialing Center's Commission on Accreditation (ANCC).
PHARMACIST Continuing Education
Ciné-Med is approved by the Accreditation Council on Pharmacy Education (ACPE) as a provider of Continuing Pharmacy Education.
Ciné-Med also offers continuing education opportunities for other healthcare audiences such as surgical technologists, radiologists and emergency medical technicians. Please inquire regarding other disciplines of accredited continuing medical education.